A True Champion, Alyssa Liddle battled and beat her greatest foe and continues to inspire those around her.
Surgical story
A few months after I started chemotherapy treatment, I was set to have some scans done to find out my surgical options. The scans showed that the chemo was being very effective on the tumor and had shrunk it by over 50%!!
But even with that great news of the tumor going down so much in size, my surgical options were slim. The tumor had wrapped itself around everything important in my leg- arteries, veins, muscles, bones. It was like a spider web. My surgeon has once told me that I would be able to have a reconstructive surgery that would include metal rods and all sorts of bolts. Shortly after that, once I had the updated scans, she pulled that option off the table. She left me with one option, and one option only, amputation.
Due to the placement of the tumor, I would've ended up with all sorts of movement challenges AND there was no guarantee of clear margins. Meaning, they might not get all of the cancer out, and that could increase my risk of reoccurrence.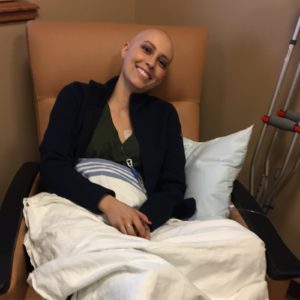 With that option, I felt I needed a second opinion. I went to MD Anderson in Houston Texas and met with a handful of their doctors at the Sarcoma center that they have. They told me that they agreed with my chemo treatment regimen and that they also think going with anything other than an amputation of my right leg could put me in places that I don't want to be with the risk of not getting clear margins.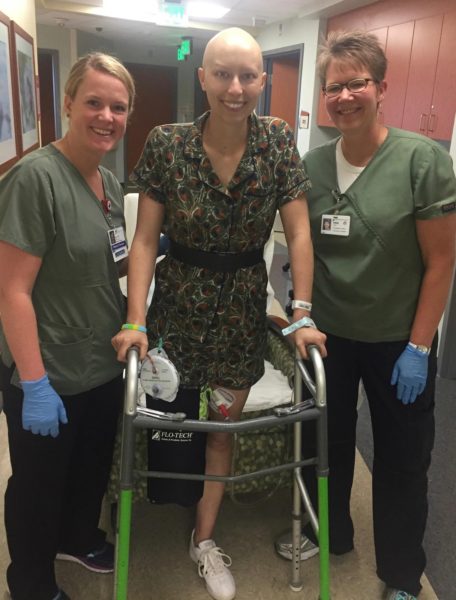 I decided to come back home to the Denver area and have the surgery done with my surgeon at Presbyterian St. Luke's. On September 13th of 2017, I had a Knee Disarticulation Amputation on my right leg. I wrote farewell messages all over my right leg. I had a waiting room full of friends and family to support me. Surprisingly, I don't look back and hate that day, or the outcome of that day. I think that a lot of people would consider this to be a major roadblock in their life's path, but I just try to think of it as a speed bump.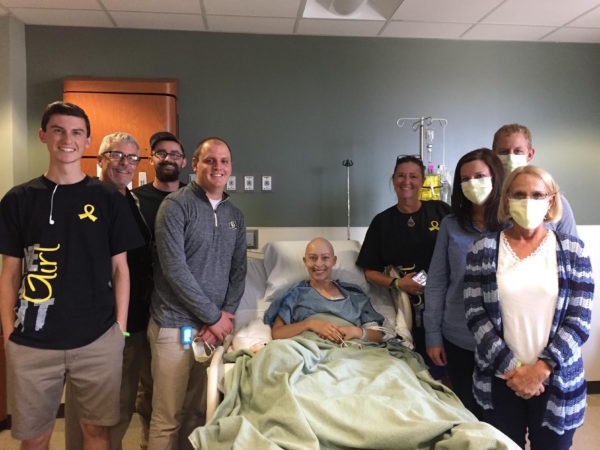 I am living my life and learning to adapt to everything with one leg. I may be slower at a lot of things, but I am still able to do them. I have found that it is very important for me to feel independent, and because of that need for independence, I try to surround myself with people who support that. I have no problem asking people for help when I need it, but I like to try to do everything myself first. I even walked/hopped the day right after my amputation. I took an entire lap around the recovery floor of the hospital. I try to live my life with a very positive outlook and even though, I have been through a lot that could've made me think differently, I still push to be a positive and independent person (who isn't afraid to ask for help).
Follow Alyssa on Facebook: @Whenlifegivesyoucancer and Instagram: _whenlifegivesyoucancer